Alice De Voghel presents
Pecheresse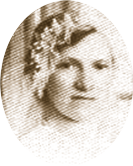 "Born of a fling between a lambic and peach juice... One of our greatest classics."
As its name suggests, Pecheresse is a lambic beer enriched with peach juice. And this fruit lambic is a real peach! It is nice to drink at any time of day. Or on a sunny patio. Personally, I enjoy it with my girlfriends. And what we talk about is of no concern to you.

Secret technique
A young lambic that is at least one year old, in which 30% filtrate of fresh peaches will macerate
alcohol (alcohol content)
2.5 %
colour
Golden blond, slightly cloudy
Conservation tip
The bottles should be stored lying on their sides.
calories
53 kcal (100 ml)
taste
A fresh fruit beer that is golden in colour. It has a bright and full-bodied flavour as well as a nice balance between the sweet taste of the peach and the sourness of the lambic.
Food pairings
- Salad: Salad Niçoise, Waldorf salad
- Meat: Grilled chicken, caramelised pork, Peking duck
- Cheese: goat cheese soufflés
- Dessert: Peach Melba, sorbet, Belgian waffles, crêpes
serving temperature
2-3 °C
Good to know : French-speaking consumers know that the name Pecheresse is a clever combination of the French words for 'peach' and 'sinful'.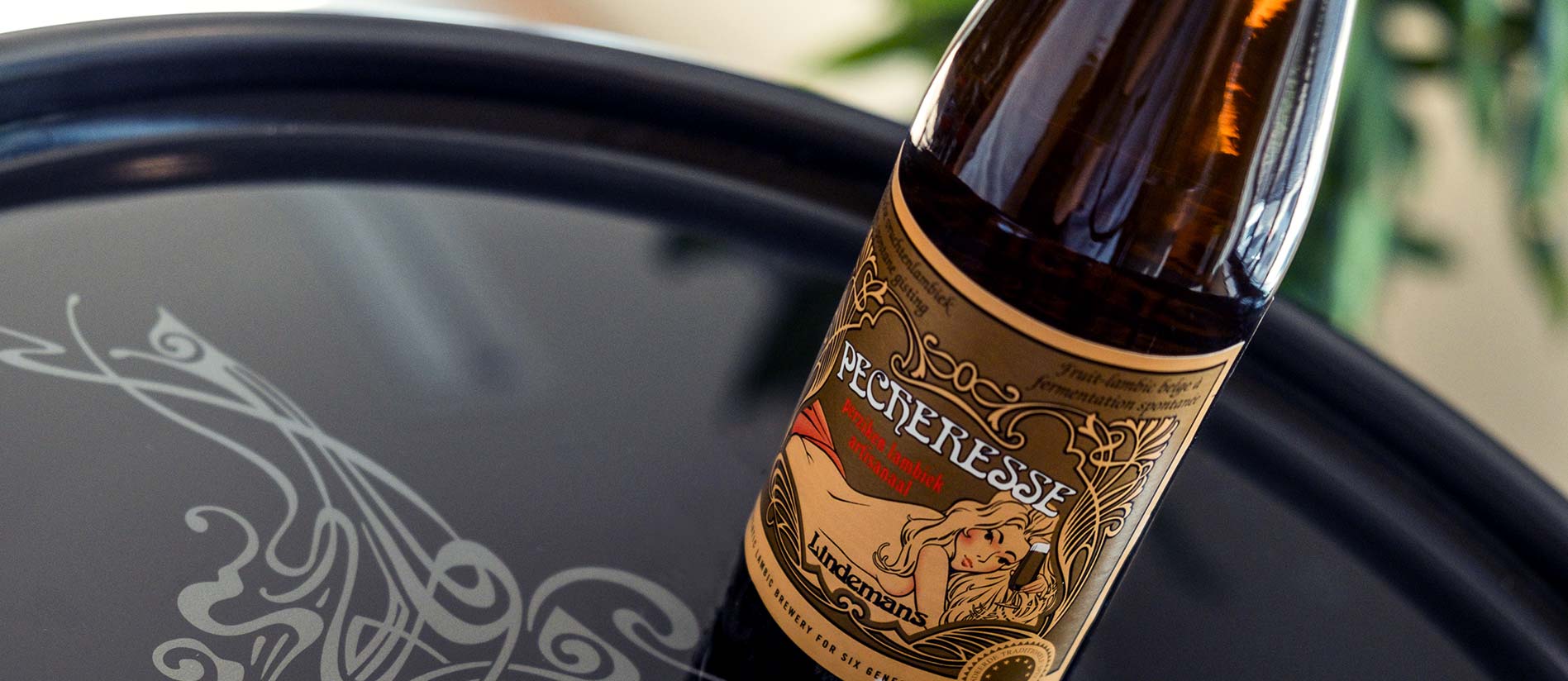 Reviews
"For our bottom line notes we got the rare 7 yes set – Repeatable, drinkable, balanced, harmony, memorable, wow factor and buy again – all yes. It's not a dessert beer, it's dessert."
John & Dad, The Beer Fathers

Awards

US Open Beer Competition
Gold Award 2014

World Beer Awards
Europe's Silver Lambic 2013

Asia Beer Awards
Silver 2010 category Fruit Lambic 2010

World Beer Championships
Gold Medal 1994

World Brewing Congress
Gold Award 1994

Our lambic beers