Geert Lindemans presents
Apple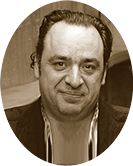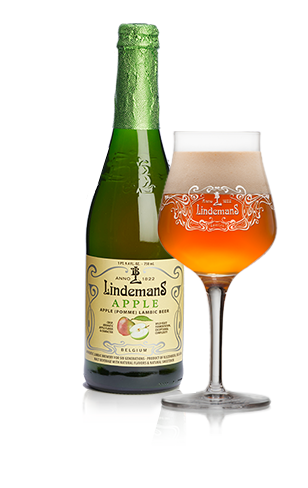 "Symbolic of nearly 2,000 years of tradition"
Apple Lindemans (formerly called 'Pomme'): brewing apple beer goes back to ancestral tradition. The Celts drank it in abundance during their harvest festivals. All we have done is extend the pleasure to the present day by adding the juice of several varieties of apples to our delicious lambic. The tasting experience, which is quite exceptional, combines the sweetness of cider with the sourness characteristic of lambic.

Secret technique
A mixture of several selected varieties of apples and a young lambic that is at least one year old
alcohol (alcohol content)
3.5 %
colour
Golden honey, cloudy
Conservation tip
The bottles should be stored lying on their sides.
calories
53 kcal (3.5 oz)
taste
A fruit beer with a nice balance between the sweetness of red apples, the freshness of green apples and the sour-sweet character of lambic. The first taste is sharp and full-bodied, but then the sweet cider notes give way to a balance between a slightly sweet-sour taste.
Food pairings
- Salads
- Foie gras on toast
serving temperature
2-3 °C
Good to know : This apple lambic is the youngest of our range of lambic beers

Reviews
"I totally recommend this beer. Quite a delicious morsel."
(Daily Beer Review)

Awards

World Beer Awards
Europe's Best Lambic 2013

Our lambic beers