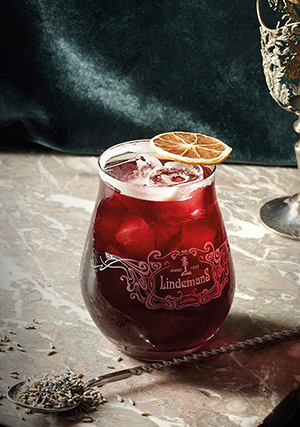 Method
1. Fill a Lindemans glass half-full with good quality ice and mix the first two ingredients with a cocktail spoon.
2. Top up with 4.5 oz Lindemans Cassis beer and stir briefly.
3. Fill the glass, if needed, with more ice and mix again.
4. Garnish with a straw and a slice of lemon and dried lavender flowers, if available.
ABV 1.7 %
NOTES: Intense in color and flavor. The extremely juicy and sweet-sour cassis berries are bring out the floral flavors of lavender. Low alcohol with lots of taste!