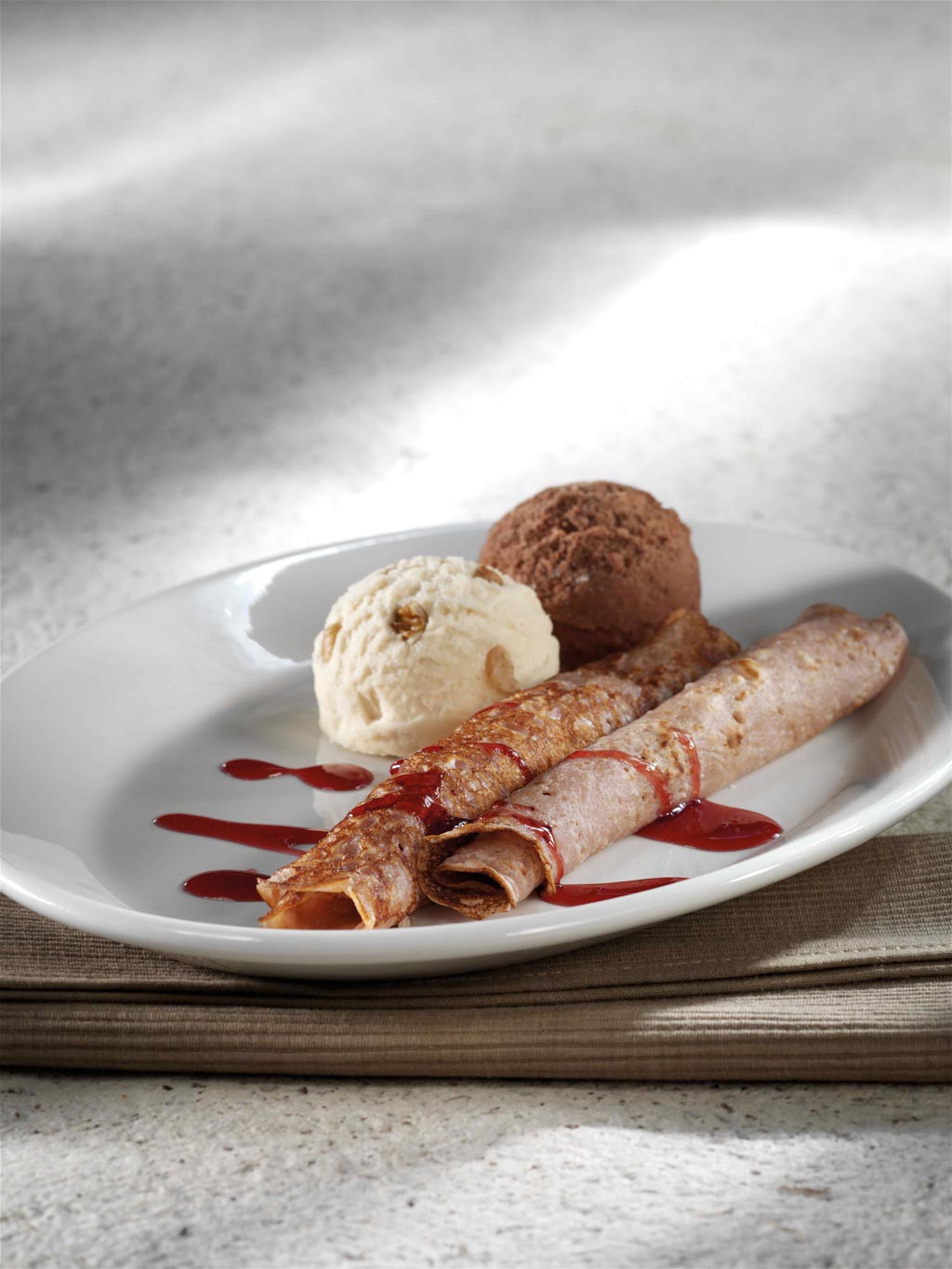 Method
Whisk the eggs to loosen and stir in the Lindemans Kriek.
Sieve the flower over the mixture and stir until the batter is smooth.
Add a dash of salt.
Melt a spoonful of butter in a hot frying pan and bake the pancakes one by one.
Meanwhile pour the second bottle of Lindemans Kriek into a saucepan and add the sugar. Allow it to thicken over moderate heat until you have a nice red syrup.
Serve the pancakes with the syrup and a scoop of vanilla ice cream.