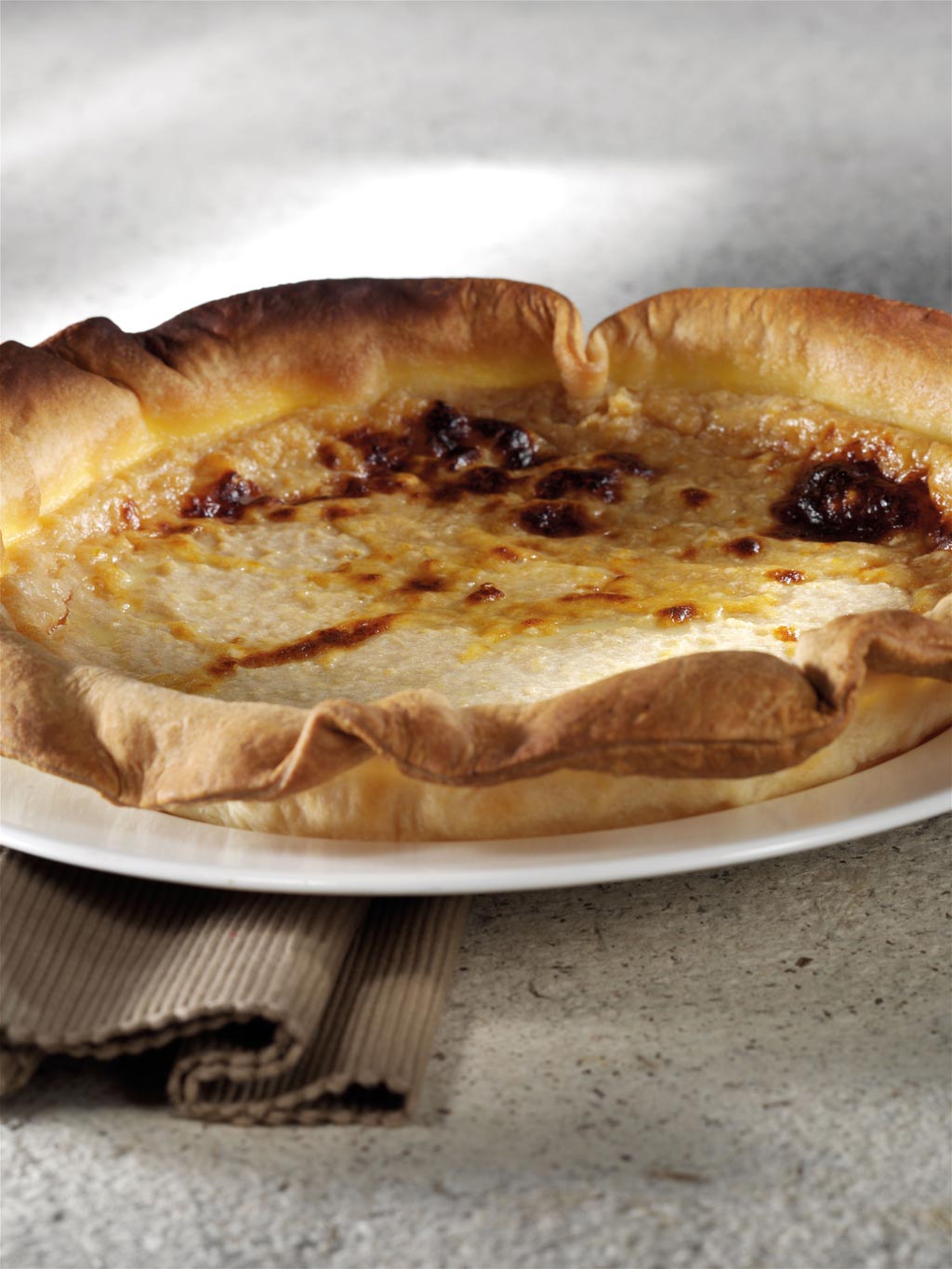 Method
Preheat the oven to 160 °C.
Line the tart tin with the shortcrust pastry and prick the pastry well with a fork.
Sprinkle the sugar evenly over the pastry.
Whisk the eggs lightly with the Lindemans Gueuze to loosen and carefully pour the mixture into the tin.
Cut the butter into pieces and divide over the tart and place it in the oven.
Bake the tart for 35 minutes.