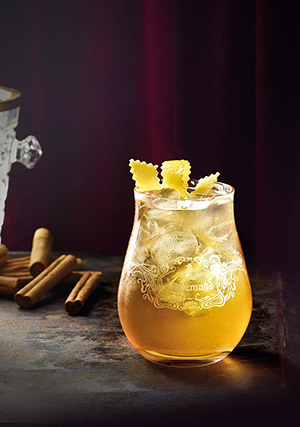 Method
1. Fill a Lindemans glass half-full with ice and mix the first three ingredients with a cocktail spoon.
2. Top up with 4.5 oz (half a small bottle) Lindemans Peche lambic beer and stir again briefly.
3. Fill the glass, if needed, with more ice.
4. Garnish with a straw and a generous branch of mint, activated first by grinding it (clapping or slapping).
This drink can also be made with Rye or Scotch, if preferred.
ABV 4.00%
NOTES: A novel spin on the Kentucky Derby Mint Julep. Peach, lemon and mint flavors bring out soft hints of oak, vanilla and grain. A smooth and easy drinking cocktail!