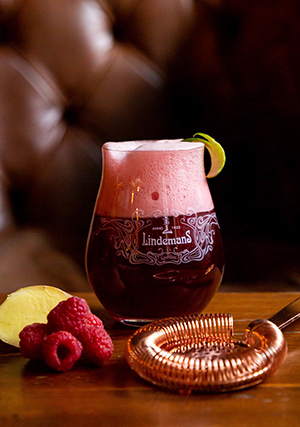 Method
Fill half of your Lindemans tumbler with ice cubes, then add the ingredients and mix together with a cocktail spoon.
Add 4.5 oz of Lindemans Framboise lambic beer and mix again.
If necessary, add more ice cubes and re-mix briefly.
Garnish with raspberries or a slice of ginger and add a straw.