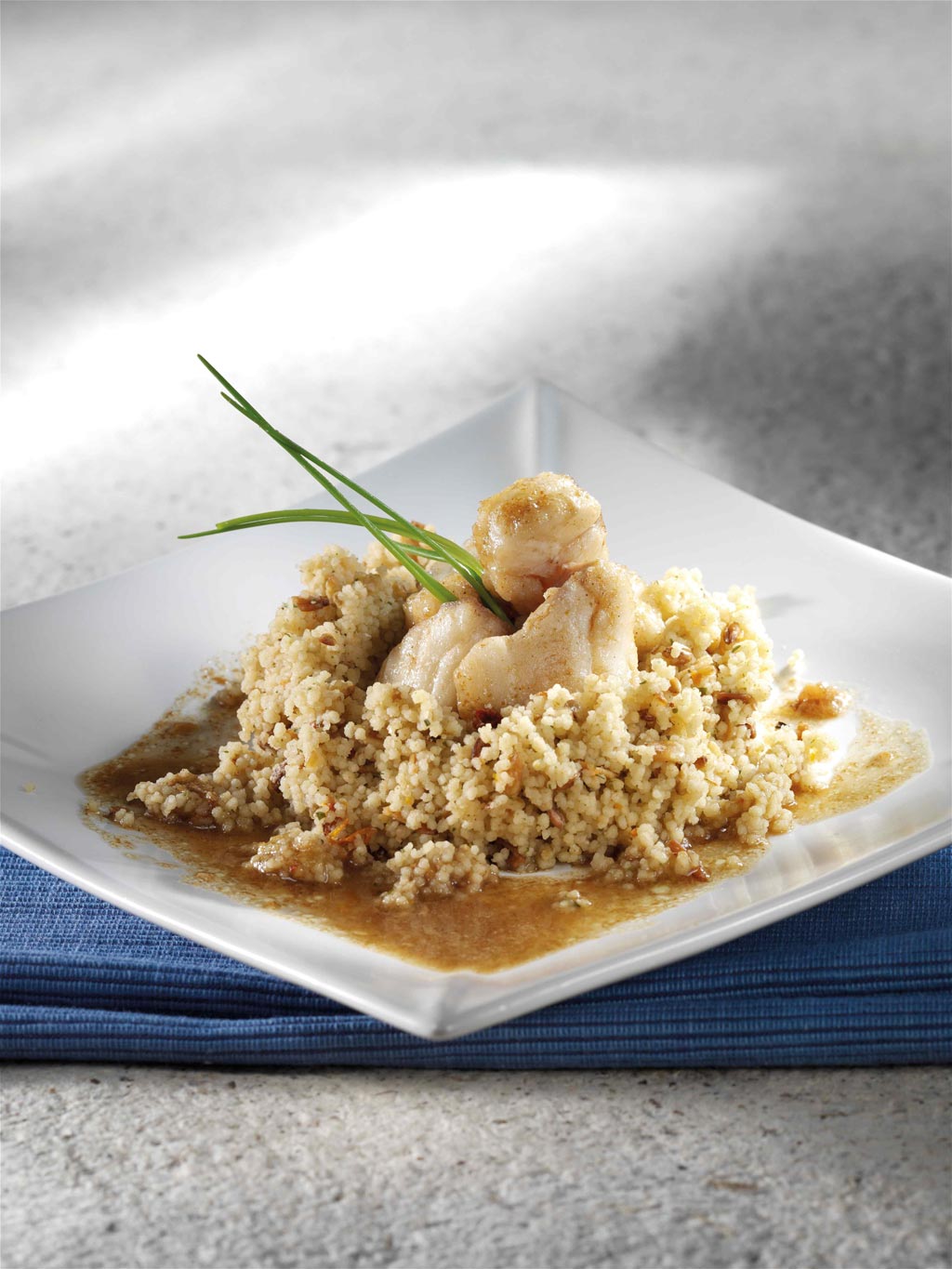 Method
Cut the fish into bite size pieces.
Toast the sesame seeds for 2 minutes in a non-stick pan whilst stirring continually.
Crush the sesame seeds with the coriander, the peppercorns and the clove to a fine powder.
Blend with the honey and the Lindemans Gueuze into a tasty marinade and let the fish marinate in it for at least 15 minutes.
Sprinkle the couscous, the raisins and the cinnamon powder into a large dish.
Pour 2 dl boiling water onto this, cover and allow to swell.
Drain the fish from the marinade and fry in hot oil.
Add the marinade and let it lightly caramelize over high heat.
Dish a portion of couscous on the plates and arrange the fish on top.
Spoon the sauce around it and serve.