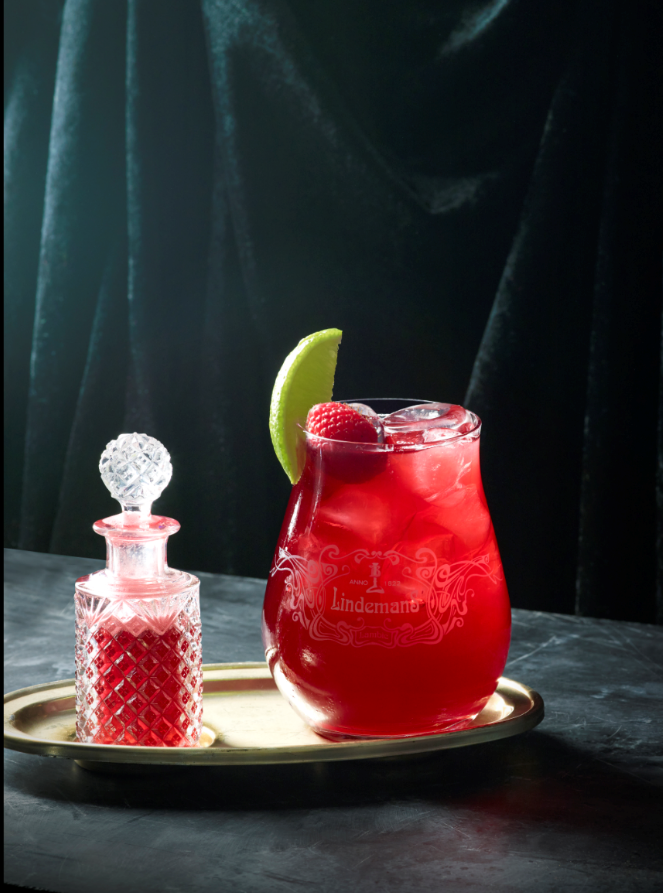 Method
1. Fill a Lindemans glass half-full with good quality ice and mix the first three ingredients with a cocktail spoon.
2. Top up with 12.5 cl Lindemans Framboise beer and stir briefly.
3. Fill the glass, if needed, with some more ice and mix this again for a little while.
4. Garnish with a straw and a slice of lime or a raspberry. Other amber-coloured (barrel-aged) spirits are also a perfect match.
ABV 4,00%
NOTES: Raspberry and white chocolate in an unusual flavoursome combination that is just right. Long, fruity and fresh!