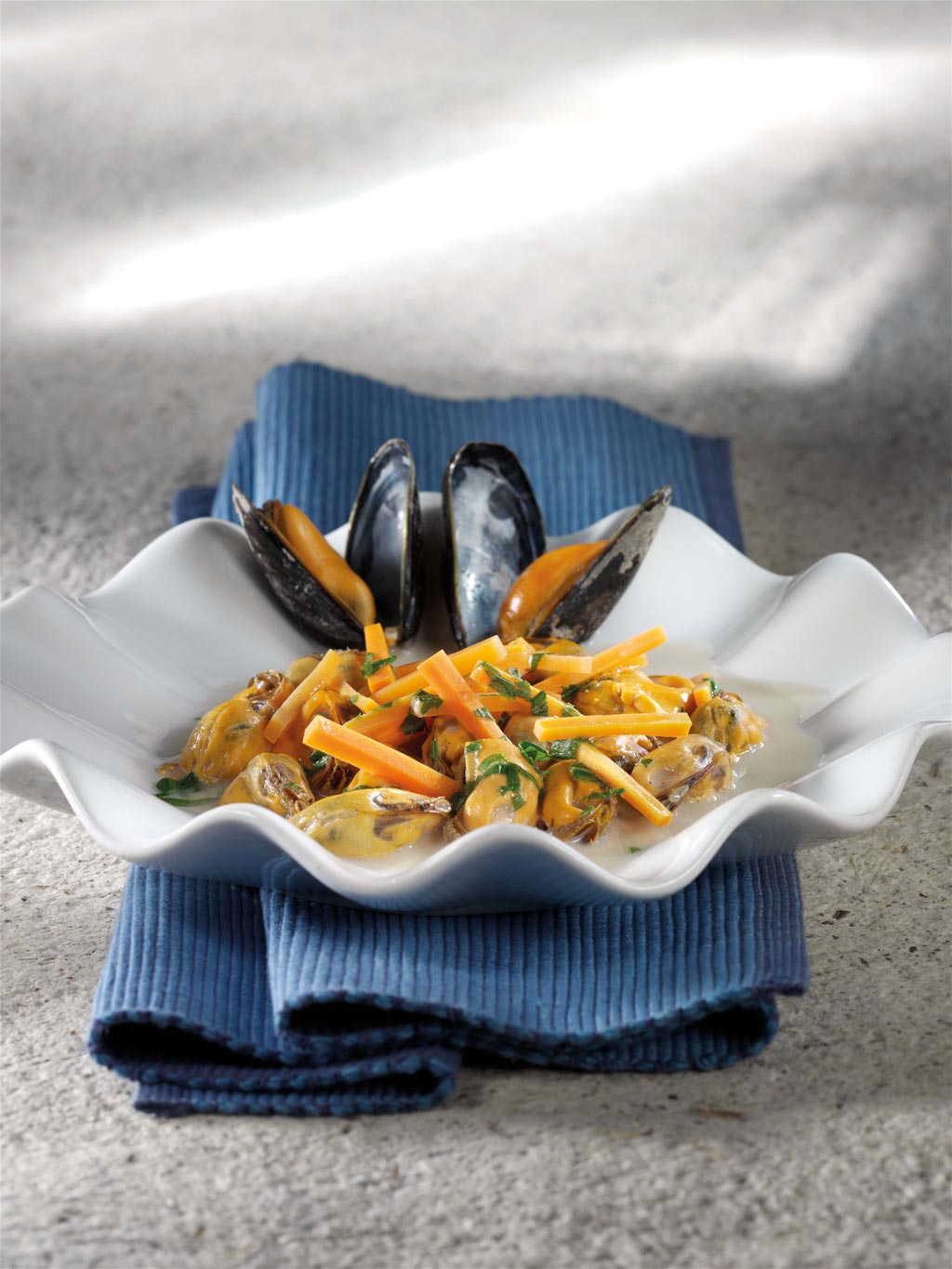 Method
Peel and roughly cut the onion.
Cut the celery into pieces and roughly chop the parsley.
Peel the carrots and cut into julienne.
Put half of the carrots with the onion and the parsley in a large saucepan and pour the Lindemans Gueuze Cuvée René over it.
Season with pepper and bring to a boil.
Add the mussels and allow to cook for 2 minutes.
Give the pan with the mussels a good shake and let them cook for another 2 minutes.
Remove the pan from the heat and dish up the mussels into a large dish.
Take the mussels out of the shells, but keep a few aside for the garnish.
Sieve the cooking liquid and pour 3 dl of it into a saucepan.
Add the rest of the carrots, pour in the cream and bring to a boil.
Reduce for 2 minutes, add the mussels and allow it to warm through well without boiling.
Serve nice and hot.