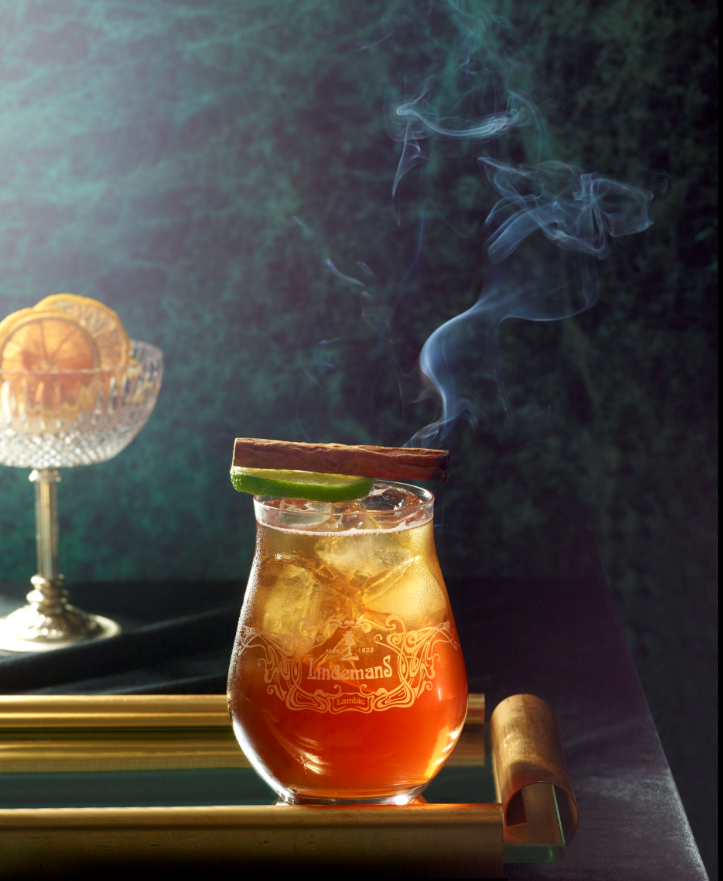 Method
1. Fill a Lindemans glass half-full with good quality ice and mix the first three ingredients with a cocktail spoon.
2. Top up with 12.5 cl Lindemans Faro-Lambic beer and stir briefly.
3. Fill the glass, if needed, with some more ice.
4. Garnish with a slice of lime and, if possible, with a burning piece of cinnamon stick. Instead of Mezcal (e.g. Vida Crema de Mezcal) you can also use another smoky spirit to your own liking, such as a smooth and peaty whiskey.
ABV 5,1%
NOTES: The slightly firmer body of the Lindemans Faro is the perfect base for this smoky sour.