Enjoy the unique lambic beers from the Lindemans family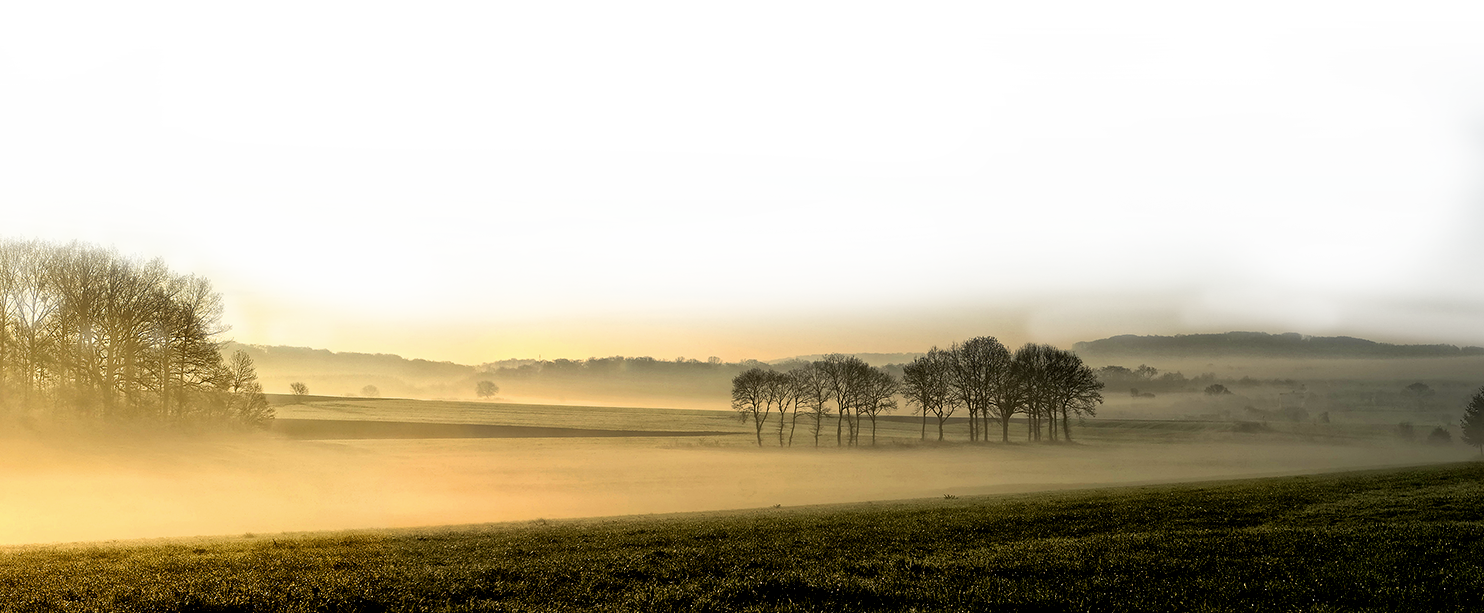 It happens here
Vlezenbeek
Vlezenbeek. An ordinary name with extraordinary properties.
At the heart of Pajottenland, a very fertile rural area on the outskirts of Brussels, Vlezenbeek is a small village which has the immense advantage of benefiting from exceptional microflora.
Our valley air is full of hundreds of strains of wild yeasts, of which the best known are 'Brettanomyces Bruxellensis' and 'Brettanomyces Lambicus'. These yeasts are unique. They constitute our wealth, what makes us special.
These micro-organisms allow us to brew a beer according to an exceptional method: spontaneous fermentation, also known as natural or wild fermentation.

Spontaneous fermentation
Spontaneous fermentation is carried out without the controlled addition of yeast to the wort.
It happens naturally, thanks to the micro-organisms in the air. This exceptional brewing method, which is the oldest in the world, has been developed in our region from time immemorial. This natural technique requires patience and a unique know-how that we have mastered at the brewery here for almost 200 years.


The Lambic
Lambic, one of the few beers of spontaneous fermentation still produced in the world, is undoubtedly the oldest beer still brewed today.

Mentioned for the first time in writings from the 13th century, the recipe of this "mother beer" has not changed since a decree published in 1559.

Lambic is the most mysterious, the most complex and the most wild of beers.

Our region's air is literally full of the yeasts that convert the sugars into alcohol and aromatic components and play a key role in the production of lambic. For other types of beers, a limited number of yeasts (sometimes 1 or 2, as opposed to at least 80 natural yeasts for lambic) is added in a closed environment. In terms of taste, it makes a world of difference.

"A lambic brewer needs the nerve, judgement and talent of a lion tamer," said Michael Jackson, the 20th century's greatest beer expert. He also needs time, a lot of time: our lambic matures for at least one year. It may take a few days to make a pilsner, a few weeks for a special beer, but an old lambic requires several years of patience!

Lambic is only brewed in the winter. In the summer, this method is problematic because the air outside reaches temperatures that increase the risk of infection. The brewing period extends from Michaelmas (29th September) to Saint George's Day (23rd April).

A real high-quality lambic, produced according to the Lindemans Brewery's ancient recipe, is characterised by a slight taste of cider and sherry. Due to its complexity, it is a beer for connoisseurs. You have to learn to like it. Like the best wines. Lambic can be drunk directly from the barrel, but it is mostly used as a base for our famous beers: our Gueuze, Kriek, Faro Lambic, Framboise, Pêche, Cassis and Pomme.
‹
›


Brewing lambic
For nearly 200 years, the Lindemans family has remained faithful to its craft brewing processes

which give the brewery's lambic beers a highly recognisable unique and characteristic flavour.

Peter Renders, head brewer at Lindemans Brewery:

"I have been brewing lambic for 13 years. My father also worked at Lindemans. During his 52-year career, he helped make the brewery into what it is today.

Lambic production methods are significantly different from the brewing process of other types of beers, pilsners and speciality beers. As head lambic brewer, I have to bring the wort to a boil before pouring it into large shallow vats called coolships, which is an ideal way to expose it to the ambient air. As the wort slowly cools down to fermentation temperature, it is fertilised by wild yeasts that will then trigger the fermentation process.

Beers of spontaneous fermentation need a long fermentation and maturation period, which requires a lot of patience. We mature lambic in wooden barrels called foudres. But since we don't like doing things the usual way, we also apply a method that comes to us from the world of wine. We use stainless steel tanks to which we add wood chips. Taste it, and you will see that we were right to think outside the box."
‹
›