Once upon a time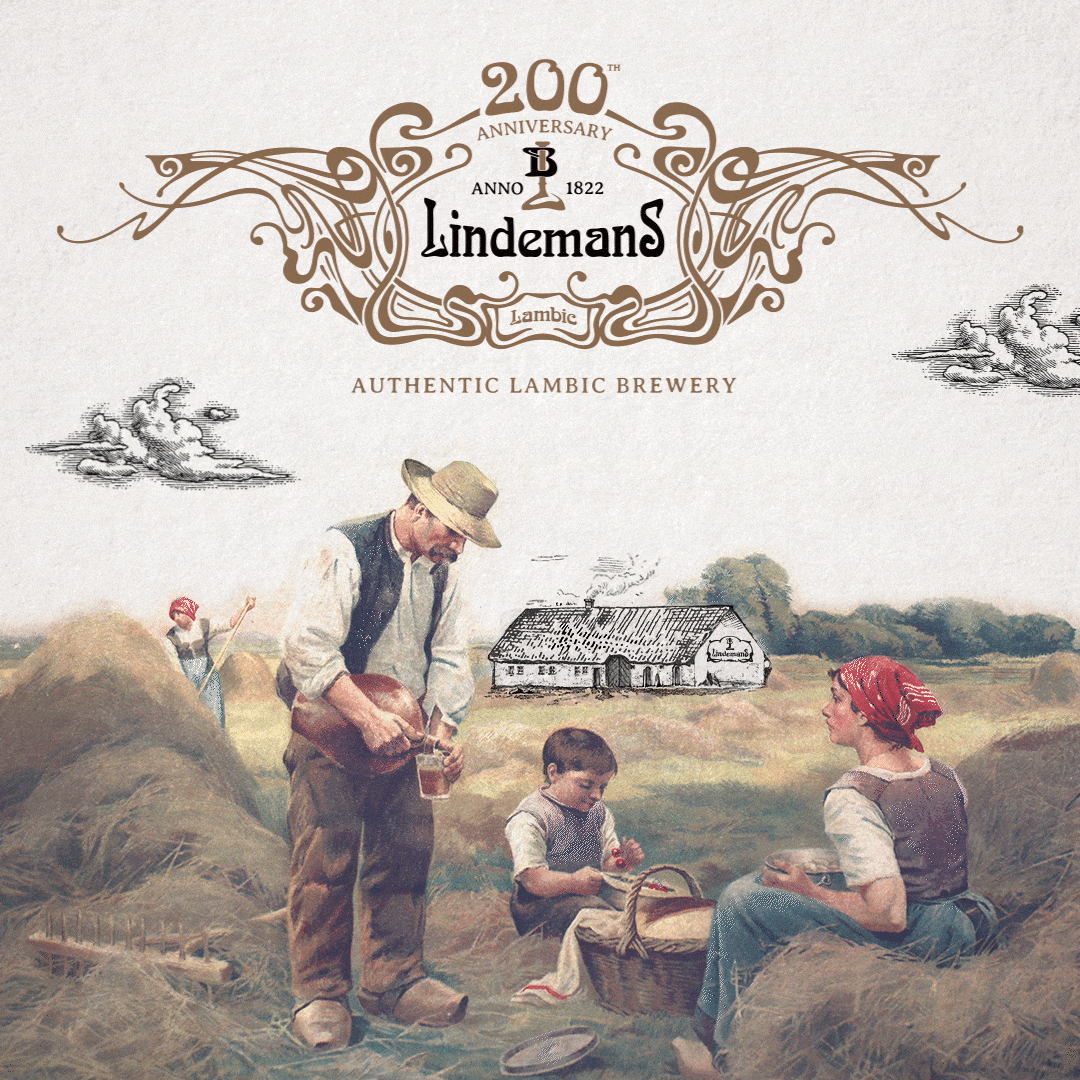 Francisca Josina Vandersmissen was born in Hof ter Kwadewegen in Belgium's Pajottenland on a bed of hops and malt. The region's noble beer lineage flowed freely through her veins. Years later, her sparkling appearance captivated Joos Frans Lindemans. In 1822, the young couple was wed and moved into the Vandersmissen farm brewery. Soon after, they started their family and began to brew lambic beer. Thus, Lindemans Brewery was born.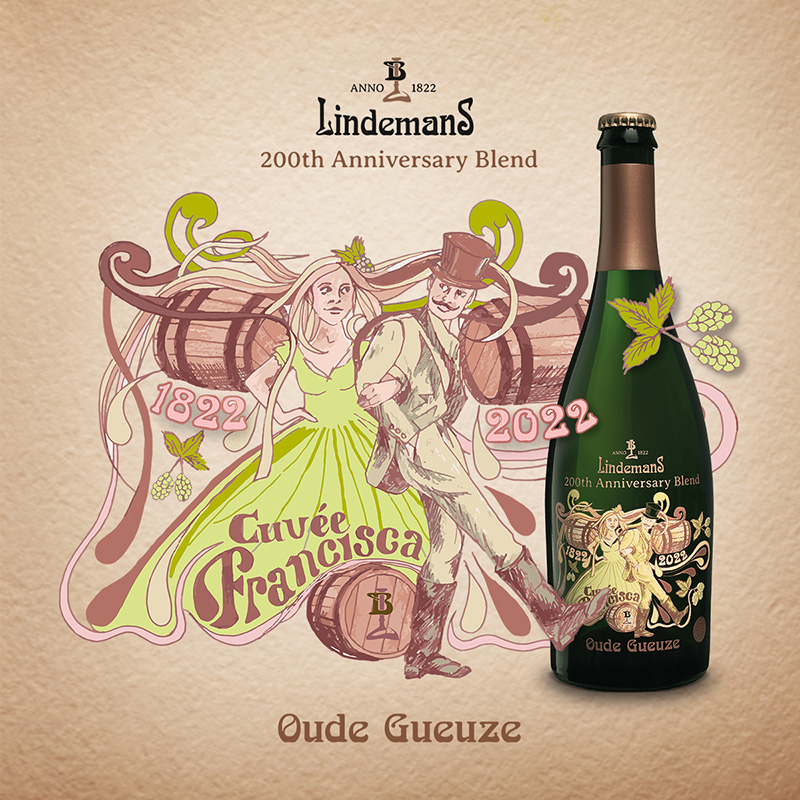 In celebration of

… our 200th anniversary, we honor the original 'mother' of our brewery by giving her name to our exclusive anniversary beer… introducing Oude Gueuze Anniversary Blend 2022 "Cuvée Francisca".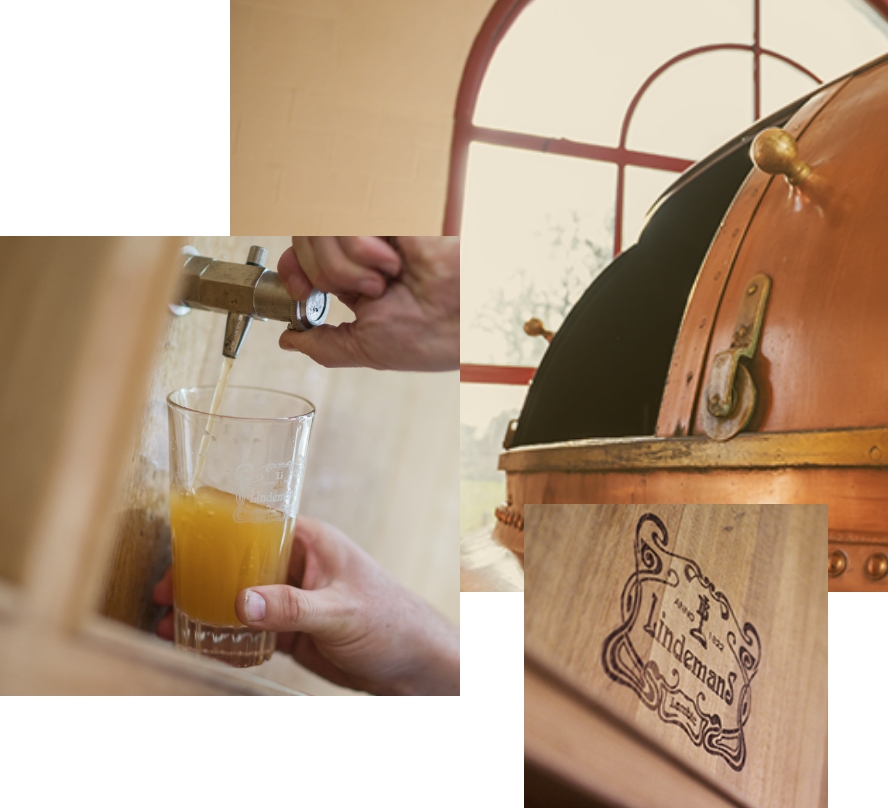 Continuously growing and exploring

Lindemans Brewery continues to brew lambic, and so the 'mother of all beers' still flows steadily through our beer taps in Vlezenbeek today. For 6 generations, our brewery has produced one of the world's oldest beer styles with the greatest care and immense passion.
Soon, we will begin brewing high fermentation beers at a new site in Ruisbroek. These exciting new beer styles, along with a continued focus on our traditional lambic varieties, will allow us to bring new flavor profiles and experiences to fans all over the world. We look forward to this new chapter of growth and innovation while remaining a family-owned, Belgian lambic brewery.
Discover it below.

Our lambic beers

Come visit us!
Come discover the magic of lambic beers during an unforgettable tour!
Lindemans Brewery is open and organises guided tours on weekdays, Monday through Friday, from 8 a.m. to 6 p.m. The brewery is closed on weekends and holidays. RESERVATION IS MANDATORY.
During this tour, which is about one hour long, a professional tour guide will introduce you to the fascinating world of lambic beers. You will learn everything from what makes the region unique to the history of the brewery and how lambic is manufactured.
The tour is of course followed by a tasting of our beers (approximately 30 minutes). At the end of the tour, each visitor will receive a gift.
Rates
Price per tour guide for groups up to 25 people: € 70 for the tour. Starting at 26 people, a second tour guide will be made available to you at the same price (€ 70). The price of the tasting session is € 4 per person.
| Number of visitors | 1 to 25 | 26 to 50 |
| --- | --- | --- |
| Price per tour guide | 70 € | 70 € |
| Number of tour guides | 1 | 2 |
| Price per group | 70 € | 140 € |
| Tasting session (price per person) | 4 € | 4 € |
---
You will receive confirmation of your request by email within three business days.
contact us at +32 2 569 03 90
---
Are you looking for a unique gift?